It's with somber enthusiasm that I bring about some news about the Podcast. The sad part is that I won't be including the Top 10 playlist update in the Podcast anymore. This episode will be the last that features the "Top 10." That doesn't mean the Top 10 won't happen every month, the playlist will still be updated and a separate blog post for the update will come out every month. The Top 10 playlist will still be available in all streaming platforms. The Podcast will also remain intact; however, it will only be spoken narrated creepy pasta horror stories moving forward.
The why: There are powers that be that make sharing music with others difficult. The irony? These same powers claim that "it's all for the artist." Without going on a tailspin on how I personally feel about that one, the bottom line is that it makes producing an episode labor intensive. It has to be created in one platform (that allows the music), published, then turn around and re-record it to re-distribute it everywhere else under the radar, making sure not to monetize anything, blah blah. Basically, it's a big workaround just to share music with others (gee, thanks DMCA, way to "help" artists.) Having just the Creepy Pasta narration without the music streamlines it to publishing from one distributor, one time, to go everywhere.
AMS Radio's "Baked and Bulletproof" continues with the conclusive part three of the classic "Journal of a Psychopath" series by R.M. Staniforth.
Featured Creepy Pasta Story: "Journal of a Psychopath, part 3: Finding Adeline" by R.M. Staniforth
March 2023 Top 10:
"Haley" by THELIXX
"Paper Crown" by Revolution Number 5
"TILL I'M GONE" by NTGB
"Not To Go" by Detention
"Overocean" by Deadblondestars
"Abysmal" by Nemesis Inferi
"Our Souls" by Undisclosed Addictions
"Monster" by Skipping Stone
"Down South" by Uncle Strut
"Sucker Punch Blues" by Buster Shuffle
BnB on Spreaker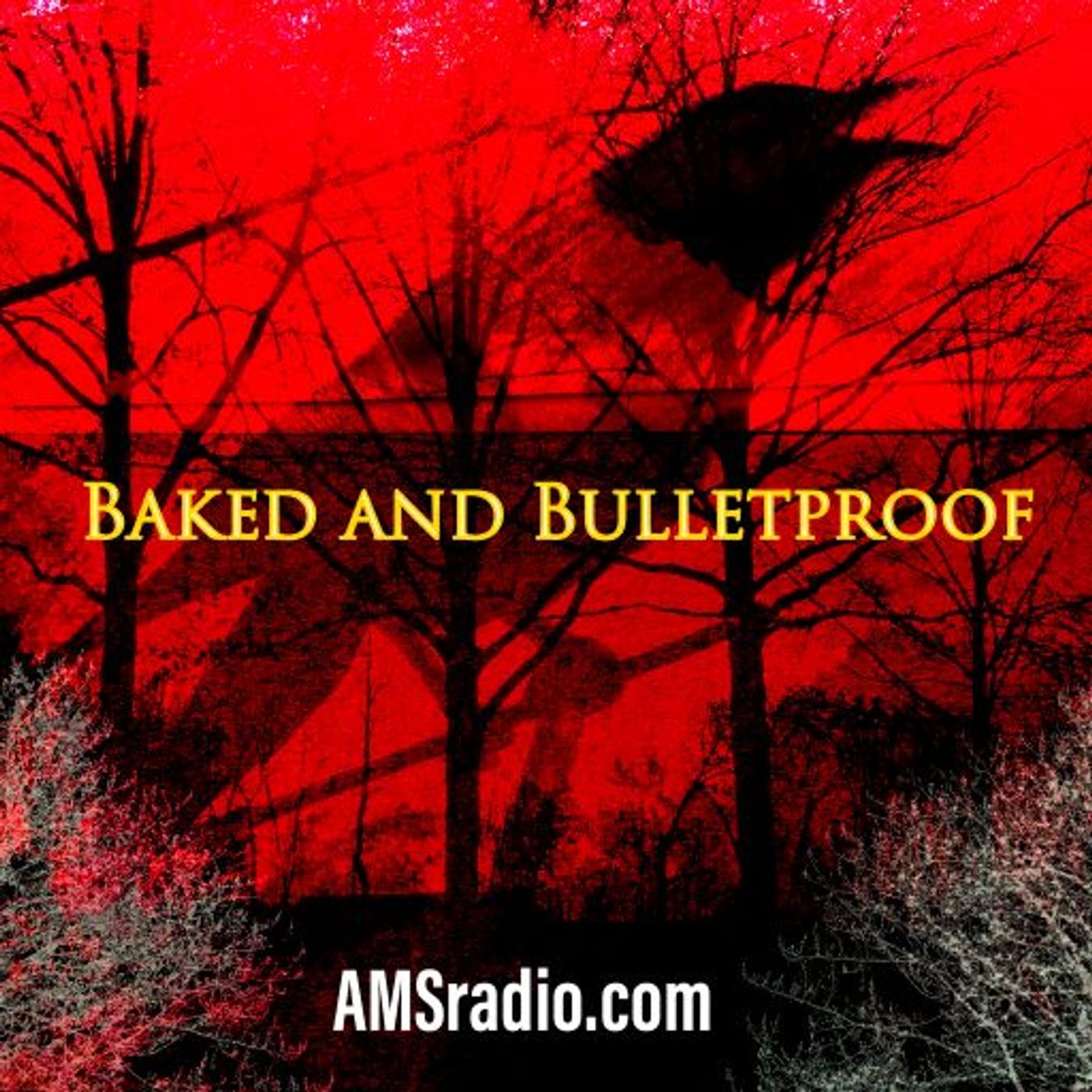 #creepypasta + #indiemusic = #bakedandbulletproofTop 10 for January 2023. Check out all AMS playlists at
https://amsradio.com
Featured Creepy Pasta Story: "Journal of a Psychopath, part 1: High School" by R.M. StaniforthJanuary 2022 Top 10 Track Listing:"Inferno" by Love Ghost"American Dream" by Arnoldo's Lizards, Willjoy"Heartache Kid" by Matt Moran"Home Grown Flowers" by We Are Fossils"Hearts on Fire" by Jessie Reid"Wasn't the Only One" by Ari Raine"Caffeine" by Scoopski"Scratches" by Undisclosed Addictions"They Don't" by Alwayne, feat. ATM MAVADO"Yell" by Patrick AlhmLink to writer's sub-reddit: r/HorrorsOfStaniforth (
https://www.reddit.com/r/HorrorsOfStaniforth/
)
Listen to "Baked and Bulletproof" on many more podcatchers including iHeart Radio, Deezer, TuneIn Radio, Google Podcast and more

HERE
---
Check out AMS Radio Playlists:
Listen to AMS Radio playlists on AMAZON MUSIC
Listen to AMS Radio playlists on DEEZER
AMS Radio Apple Music Playlists:
"Indie Anarchy" on Apple Music
"AMS Radio: Indie Archives Vol. 3" on Apple Music
"AMS Radio: Indie Archives Vol. 2" on Apple Music
"Indie Archives" on Apple Music
"AMS Radio: Hard n Heavy" on Apple Music
"AMS Radio Blog Reviews" on Apple Music
Join an AMS Radio community: