#IndieMusic + #CreepyPasta = #BakedAndBulletproof
Happy New Year!!! AMS Radio presents its Top 10 for January 2023!
Turning the new year, albeit I totally realize intangible concept of "time," but still… symbolically starting fresh, I've decided to re-visit one of my favorite creepy pasta stories and do it some better justice now that I've got a better feel and workflow for programming the voice over narrations by James Bot. We're going to kick off the Journal of a Psychopath series again, Season 2 version. If you've listened to the Season 1 episodes, then you know how great this story is already and have a better edited version of the narrated story with these next three episodes. If you haven't listened to the previous episode, then this "new to you" story will be a great treat, as it is one of my favorite series of short stories by R.M. Staniforth.
Featured Creepy Pasta Story: "Journal of a Psychopath, part 1: High School" by R.M. Staniforth
Re-Runs (on Spreaker)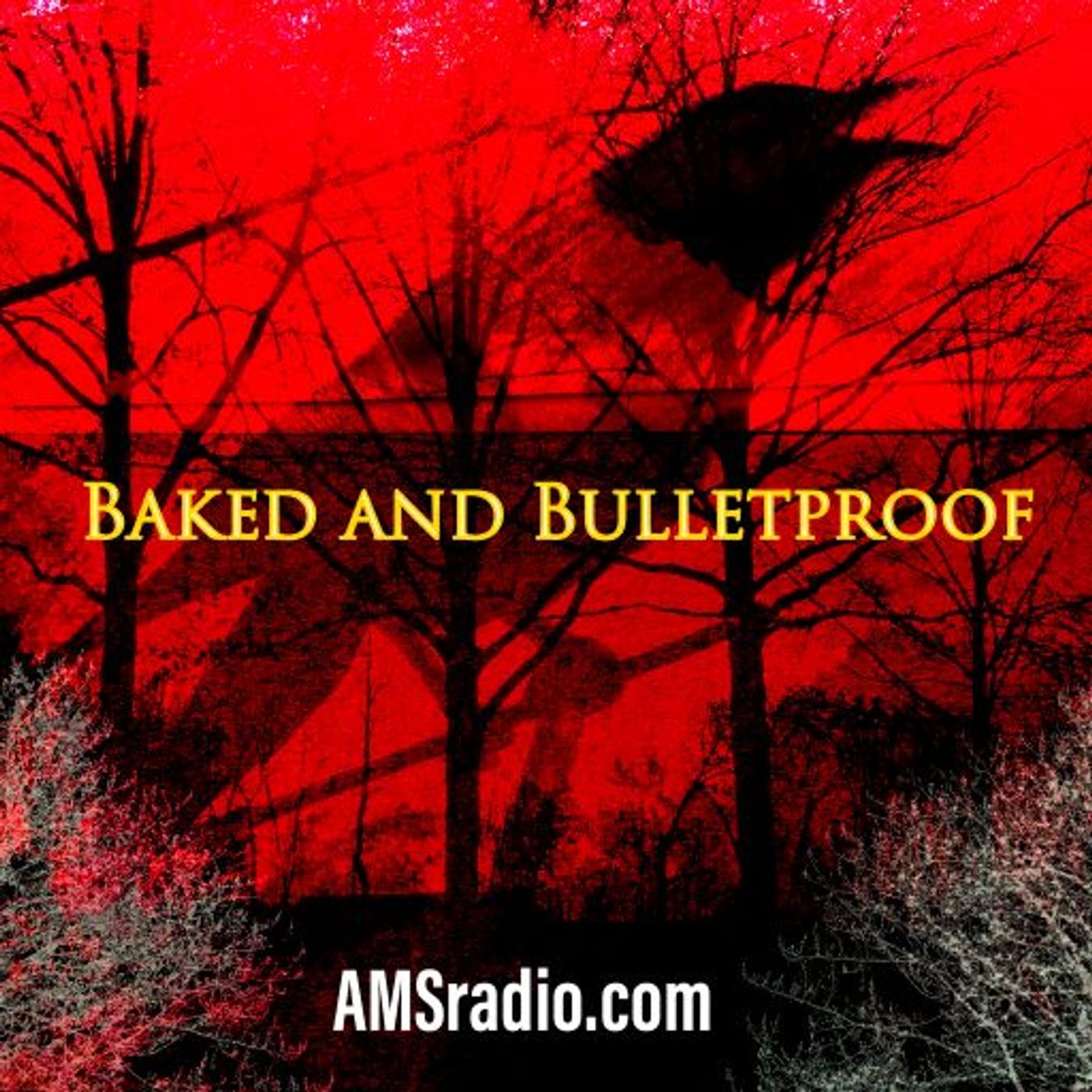 Creepy Pasta story: "Night of the Lockdown, part 4" by Malcom McDonald Author's sub-reddit: Malcolm MacDonald Fiction, /r/malcommacdonaldfic November 2022 Top 10 Track Listing:"Limousine" by LLC"Joan of Arc" by Mia Mormino"Something About Her" by Red Skies Mourning"Give it Back" by Mela"We Up" by Panama Quik"Lola" by Starchild Yeezo"Dear Abbey" by Lo Monaco"All Afraid to Fall" by NERiMA"November" by Love Ghost"Leap of Faith" by Nadia Vaeh
Listen to "Baked and Bulletproof" on many more podcatchers including iHeart Radio, Deezer, TuneIn Radio, Google Podcast and more

HERE
---
Check out AMS Radio Playlists:
January 2022 Top 10 Track Listing:
"Inferno" by Love Ghost
"American Dream" by Arnoldo's Lizards, Willjoy
"Heartache Kid" by Matt Moran
"Home Grown Flowers" by We Are Fossils
"Hearts on Fire" by Jessie Reid
"Wasn't the Only One" by Ari Raine
"Caffeine" by Scoopski
"Scratches" by Undisclosed Addictions
"They Don't" by Alwayne, feat. ATM MAVADO
"Yell" by Patrick Alhm
Listen to AMS Radio playlists on AMAZON MUSIC
Listen to AMS Radio playlists on DEEZER
AMS Radio Apple Music Playlists:
"AMS Radio: Indie Archives Vol. 3" on Apple Music
"AMS Radio: Indie Archives Vol. 2" on Apple Music
"Indie Archives" on Apple Music
"AMS Radio: Hard n Heavy" on Apple Music
"Indie Anarchy" on Apple Music