#IndieMusic + #CreepyPasta = #BakedAndBulletproof
This month's top ten is a mighty list. I had such apprehensions about shifting away from last month's playlist because it was so dang good, but Jeeze Louise, I'm pretty happy with this one too. Plus, now that Baked and Bulletproof is serving as the "unveiling" of these new Top 10 playlists moving forward, the previous lists will always live on in Podcast form. Sweet, sweet justice.
Go on and hit that play button to live the Top 10 countdown in real time if you're someone like me who enjoys a good ol' "surprise me" type of old-school radio experience, or you can scroll down a little bit further for the track listing, spoiler alert, and updated playlist.
This month's Creepy Pasta is one that I have heard from a few so far is a familiar story. It was new to me at the time though. Another by one of my favorite authors. When I said, "#kickass story" in my Tweet leading up to this episode, it was a bit of foreshadowing relevant to the story. 🙂
Don't forget there's a silly little poll regarding the story in the Spotify version of the Podcast, as well as a "voice message the show" button. Feel free to drop me a line.
Creepy Pasta story: "My Best Friend Became a Murderer" by Malcom McDonald
Author's sub-reddit: Malcolm MacDonald Fiction, /r/malcommacdonaldfic
---
Re-Runs (Spreaker):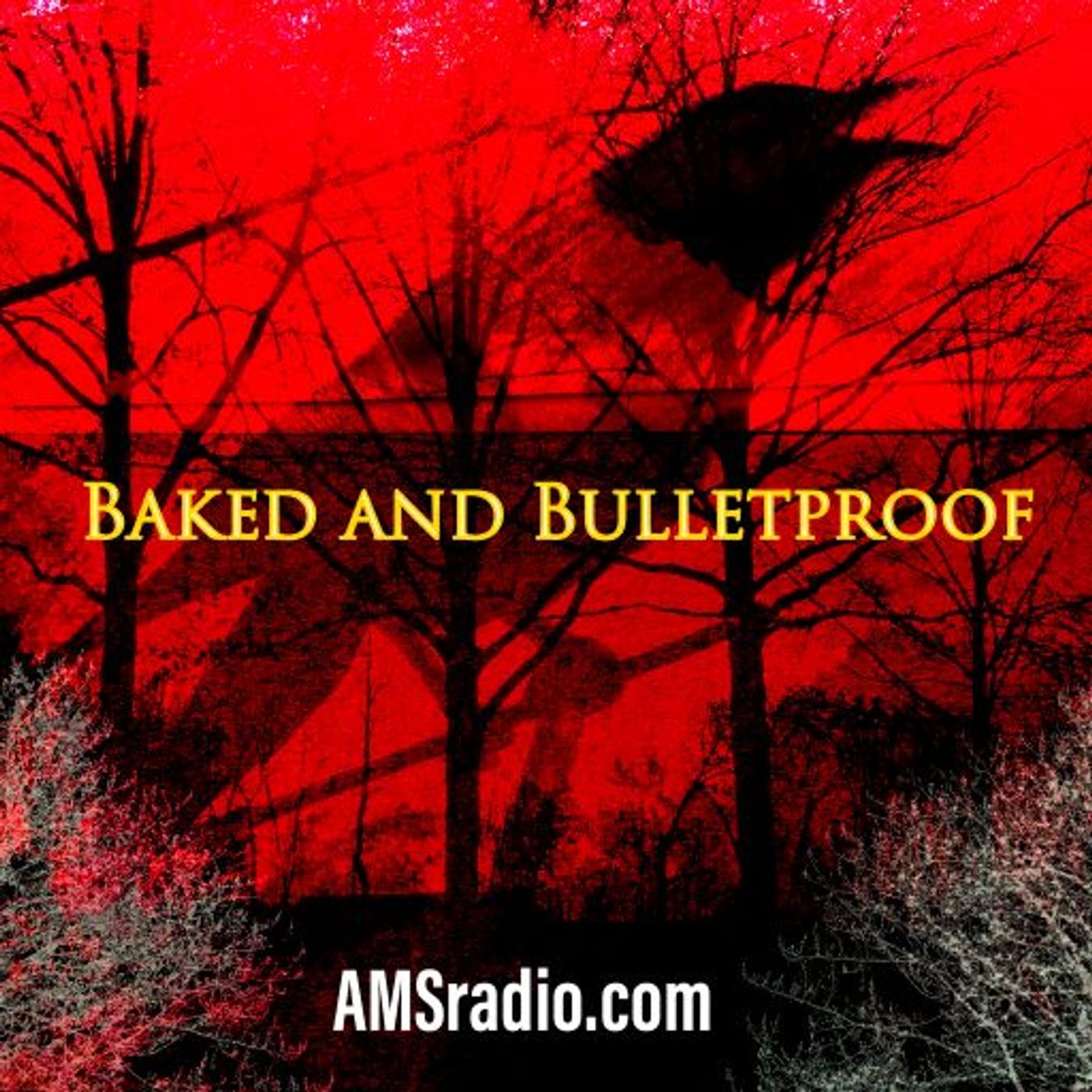 Creepy Pasta story: "Night of the Lockdown, part 4" by Malcom McDonald Author's sub-reddit: Malcolm MacDonald Fiction, /r/malcommacdonaldfic November 2022 Top 10 Track Listing:"Limousine" by LLC"Joan of Arc" by Mia Mormino"Something About Her" by Red Skies Mourning"Give it Back" by Mela"We Up" by Panama Quik"Lola" by Starchild Yeezo"Dear Abbey" by Lo Monaco"All Afraid to Fall" by NERiMA"November" by Love Ghost"Leap of Faith" by Nadia Vaeh
Listen to "Baked and Bulletproof" on many more podcatchers including iHeart Radio, Deezer, TuneIn Radio, Google Podcast and more

HERE
---
Check out AMS Radio Playlists:
Top Ten listing for December 2022:
"Find It" by Axe & the Ivory
"Tin Can Belief" by Bottlecap Mountain
"The New Rebellion" by Charlie O' Connor
"Over" by Mal Fantome
"Shadows in the Dark" by The Star Crumbles
"The Awakening" by Tough on Fridays
"Mr. Love" by Wise John
"Sanks Very Much" by MIK's Reaction
"Repeat After Me" Nell Davies
"Poison Game" by Five O Fives